The 1st UPtoPARIS class year is finally here ! Coming from all parts of the world, the first 10 PhD students recently arrived in Paris to start their thesis at ESPCI. In total, 7 nationalities are represented within this UPtoPARIS class year. Our students come from India, the US, Ecuador, Spain, France, Russia and Belgium. Our 10 UPtoPARIS fellows are working on interdisciplinary projects in various topics such as ultrasound imaging, MOFs and chromatography, energy transfer and nanophotonics, quantum dots, vitrimers, ferroelectricity and superconductivity, ultra-thin liquid films, active matter, gel fracture, internal field NMR and energy materials.
On October 12th 2018, an UPtoPARIS Welcome day was organized in cooperation with Rémi Carminati – the ESPCI's Dean of Research - the ABG Association and Science Accueil. During the event, the UPtoPARIS PhD students had the opportunity to learn more about ESPCI, the training activities they will follow in the course of their PhD as well as the French administrative organisation. The different organisations present at the UPtoPARIS Welcome day took the time to answer all the questions of the students regarding their stay at the ESPCI and in Paris and did a very complete presentation of what the PhD students are expected to do in their new residence country. In order to give a good start to their UPtoPARIS journey, the Management team also offered several goodies (tote bag, mug, pen) and welcome booklets to the PhD students.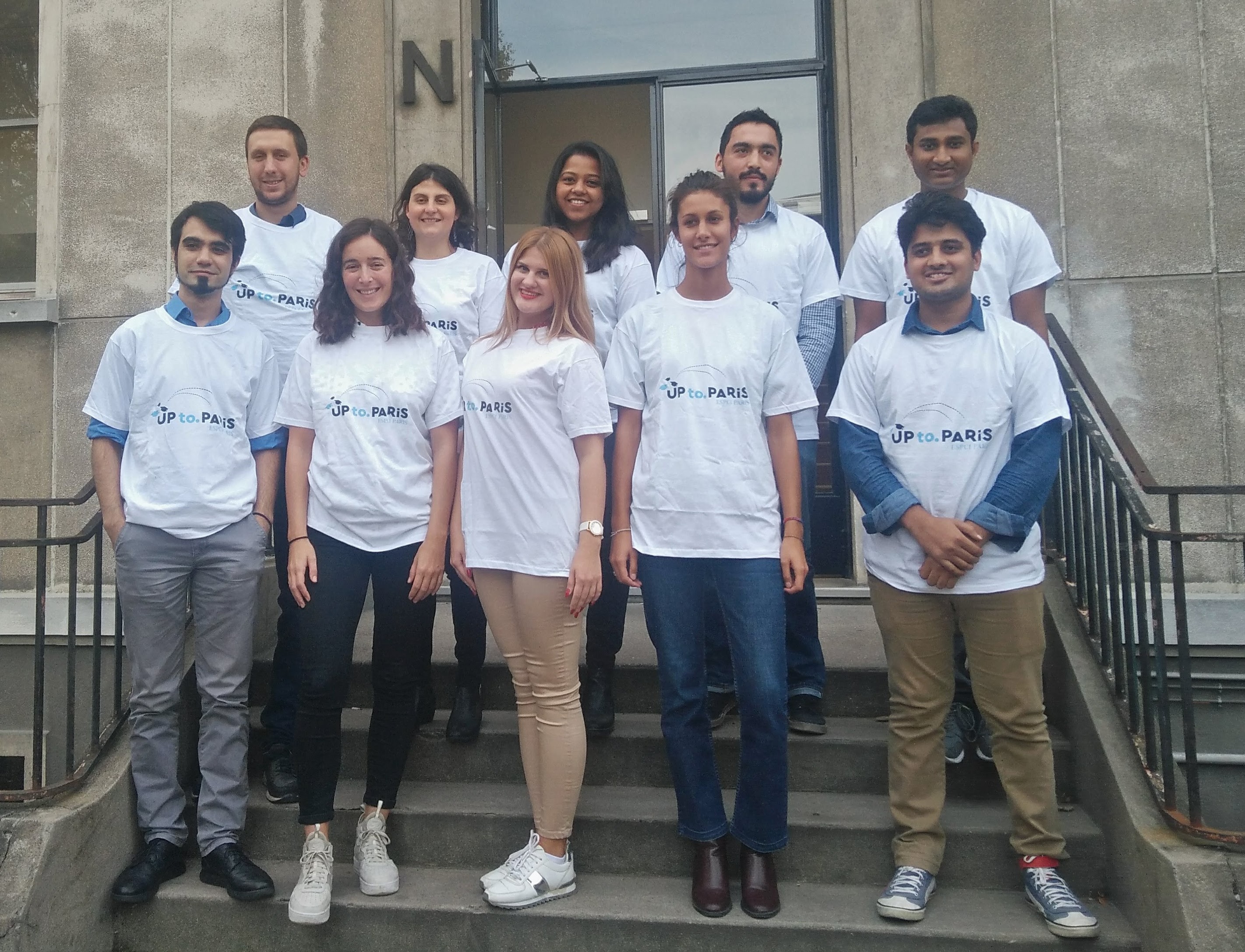 Picture of the first 10 UPtoPARIS PhD students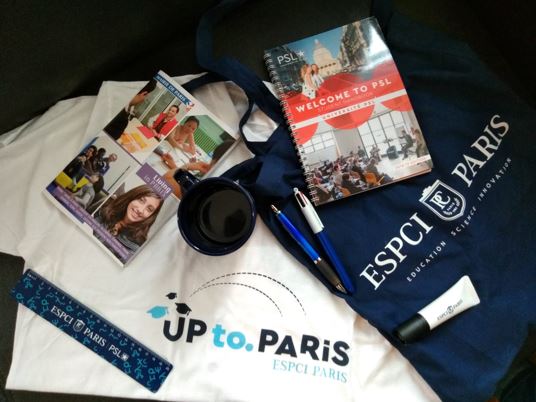 Picture of the goodies and booklets offered to the fellows on the UPtoPARIS Welcome day
On November 14th 2018, the first UPtoPARIS class year, along with all the other new PhD students of ESPCI, attended the school's PhD students day. A presentation about the research at ESPCI was shown and the students had the opportunity to visit some of the school's laboratories.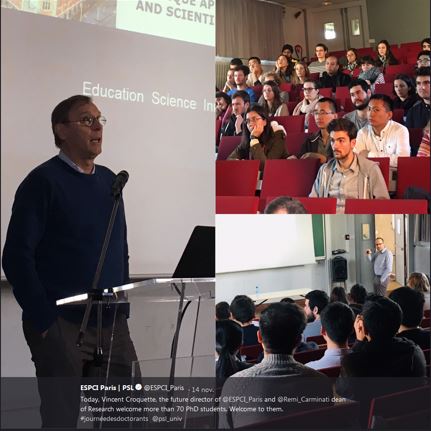 Pictures taken on the ESPCI's PhD students day