The PhD students from the second and third calls have arrived at the ESPCI and finally started their thesis in the frame of the UPtoPARIS project cofunded by the European Commission (Horizon 2020 programme). They come from 14 different countries from all over the world : Iran, Lebanon, Denmark, Mexico, Brazil, India, United-Kingdom, Poland, Italy, Spain, Germany, Russia, Greece and China. The 30 excellent PhD students will perform top-level scientific research ready to be translated into technical and societal innovations.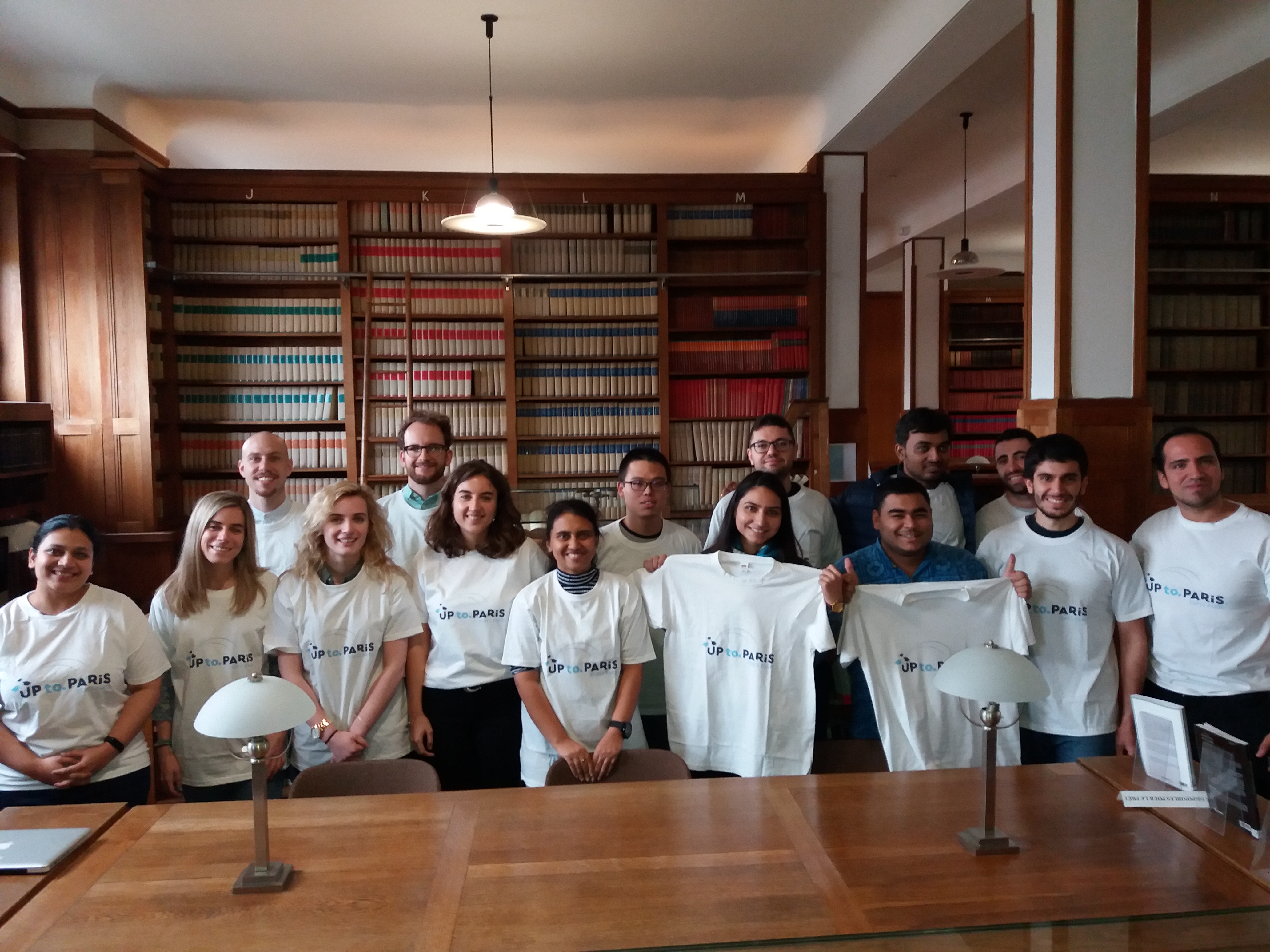 The 2nd and 3rd UPtoPARIS class years in the ESPCI's library
The organization of the Welcome day was the same as for the 1st call's laureates. The Europe Department of the ESPCI Paris, in cooperation with Mr Costantino Creton (the Scientific Director of the school), the Association Bernard Grégory and Science Accueil, have coordinated the event for the newcomers. All the fellows have received a Welcome bag with goodies from the ESPCI and welcome booklets.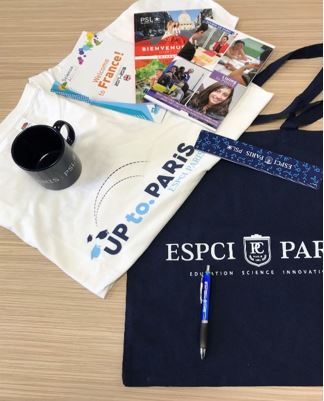 Goodies distributed to the PhD fellows during the Welcome day
Lucie EBRAN (Head of the EU Department) opened the Welcome day. During the afternoon, Costantino Creton made a presentation on the research topics of the ESPCI Paris. The Management team presented the UPtoPARIS project itself and the advantages regarding restauration, sports and leisure. The ABG association presented all the information about the career development training courses in which the PhD students will have to participate during the 3 years of their thesis. The Science Accueil members welcomed the fellows by presenting the French culture (wine and cheese tasting), life in Paris and the French Administration. All the students had the opportunity to ask questions. By the evening, the fellows from the 1st call joined the event and met the laureates of the 2nd and 3rd calls during the "apéro" time, to which the PhD supervisors and directors of laboratories were also invited.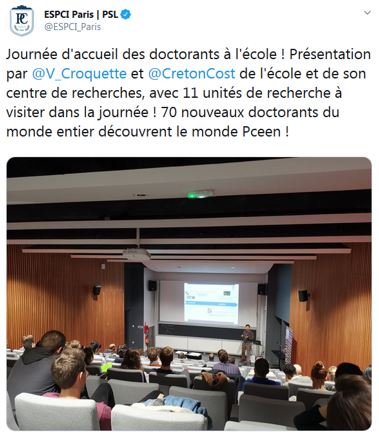 The 2019 edition of the PhD students day in the ESPCI's premises
Finally, on November 28th, the 30 UPtoPARIS fellows, along with all the other new PhD students of ESPCI, attended the school's PhD students day. A presentation about the research at ESPCI was displayed and the students had the opportunity to visit some of the school's laboratories.