The Europe department of the ESPCI Paris has organized the Day COFUND with the ESPCI's Philanthropy Fund and the industrial partners in Paris on March 10th, 2020 in the frame of the UPtoPARIS international doctoral COFUND programme. Around 60 participants including the UPtoPARIS fellows gathered in order to meet R&D responsibles and learn about the research and development activities, career opportunities of the companies.
The event opened with the introduction speech of the General Director of the ESPCI and followed by two presentations about research highlights at the ESPCI by the Dean of research, Costantino Creton, and the presentation of the specificities of the UPtoPARIS programme, from the evaluation and selection process of the PhD fellows to the training activities, by the UPtoPARIS management team.
The ESPCI Philanthropy Fund, which co-funds almost 2/3 of the PhD projects, has presented their activities to all participants.
15 UPtoPARIS fellows had the occasion to present their PhD research project with a focus on the impacts on their career perspectives.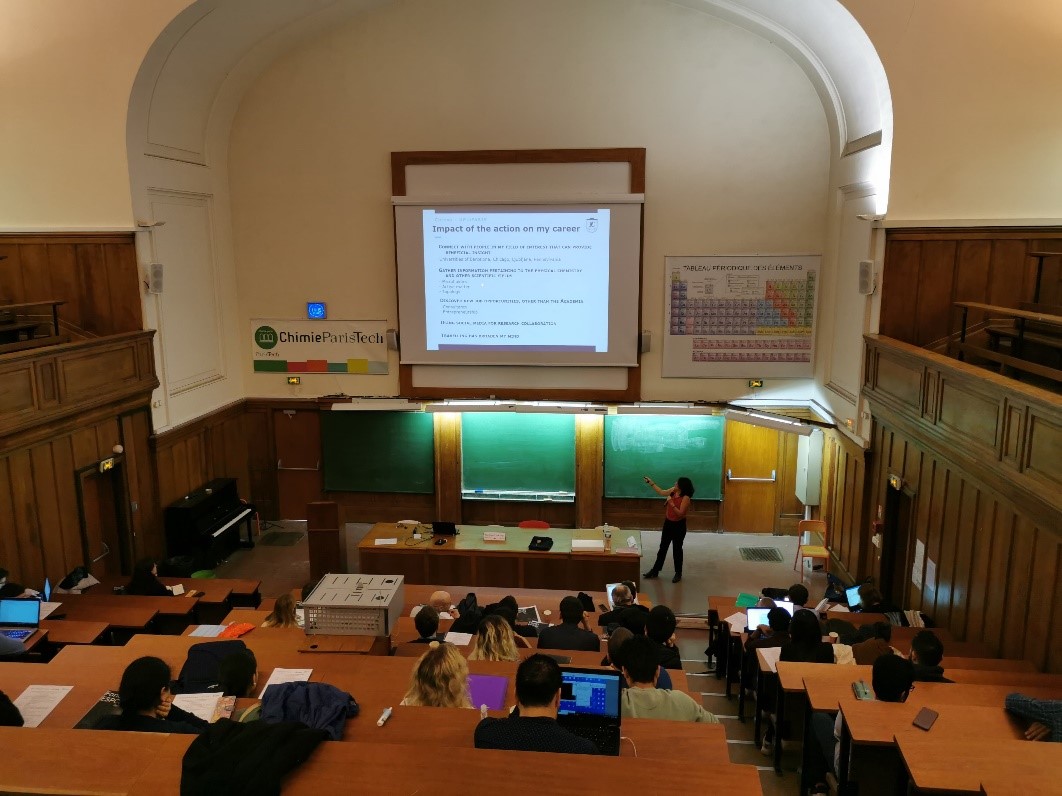 At the same time during the lunch break, the PhD fellows, their supervisors and the industrial partners had the opportunity to exchange about the projects and to network with each other.
By the end of the day, the industrial partners who were present, including Michelin, Thales, Lafargeholcim Innovation center and Solvay, have presented their research activities and enterprises in general to the fellows.
On behalf of Europe department of ESPCI, we would like to thank all participants and especially the ESPCI philanthropy fund, the industrial partners which cofund the PhD projects.